Next Update: December Creatures 12/10 @ 7:30 PM EST!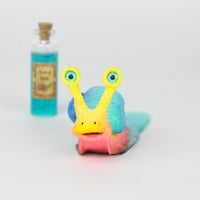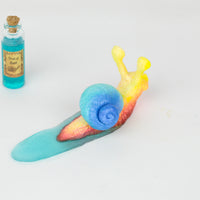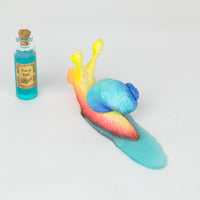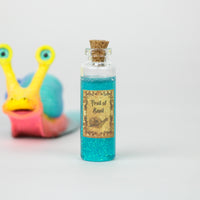 Snaildon the Faerie Snail PRE-ORDER
This is a PRE-ORDER for Snaildon the Faerie Snail, found in the Magic Garden of the Trillium Forest. 
This design is made from my own original sculpt, molded in silicone, and casted in resin. It also is made with my own handmade glass eyes and has a "slime trail" made from epoxy resin. Each snail is hand-painted, so there may be some very slight variations from the one pictured, though the eyes and color scheme will be the same. Each adoption also comes with a vial of "Trail of Snail."
Please take note that I won't be responding to or accommodating any custom requests!
Please allow up to 5 weeks for your order to be shipped. 
This Snail measures approximately 4" long x 2" tall, is not a children's toy and is for indoor use only.
IMPORTANT, PLEASE NOTE: Do not store in a planter or anywhere that will be saturated with water, as it will deteriorate the sculpture.
I do not accept returns.

Secure online shopping