Next Update: December Creatures 12/10 @ 7:30 PM EST!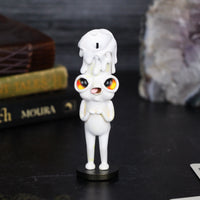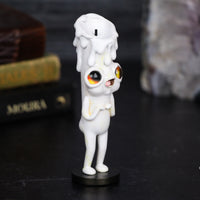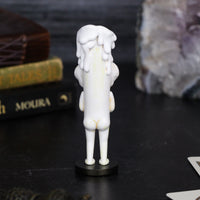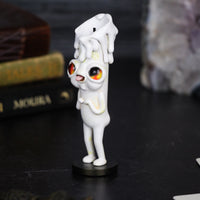 Melty the Enchanted Candle
Melty is an enchanted candle I conjured in the Little Witch's Cabin of the Trillium Forest. 
----------
This sculpture is one of a kind, made from my own original digital sculpt, 3D printed using plant-based resin, as well as sculpted with epoxy clay and painted with acrylics. It is also made with my own handmade glass eyes. 
This candle measures approximately 4.25" tall x 1.25" wide, is not a children's toy and is for indoor use only.
Secure online shopping