Next Update: December Creatures 12/10 @ 7:30 PM EST!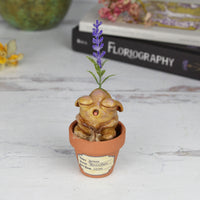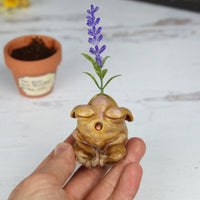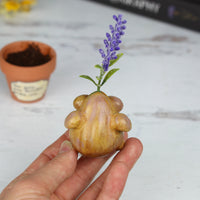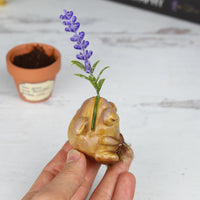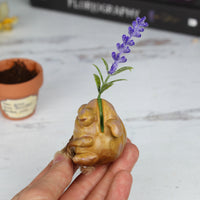 Lavender Seedling Pre-Order
Lavender Seedlings are grown in the Magic Garden greenhouse of the Trillium Forest.  
Please read all details below BEFORE purchasing!
This is a "conjured-to-order" item, please allow up to 6 weeks for it to be created and shipped. 
This limited edition art toy is made from my own original digital sculpt, 3D printed using plant-based, bio resin and hand painted. Because each is painted by hand, there might be some slight variations from the ones pictured, though I will be doing my best to paint them with the same general color scheme and design. 
This seedling with its pot measures approximately 6" tall x 2" wide, is not a children's toy and is for indoor use only.
IMPORTANT, PLEASE NOTE: Do not store in a planter or anywhere that will be saturated with water, as it will deteriorate the sculpture and paint. It's best to leave it in its own pot (where it is most comfortable anyway!)
I do not accept returns!

Secure online shopping