Next Update: Mushlings, Sept. 3 @ 8:30 PM EST!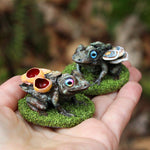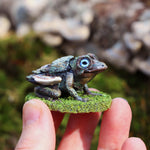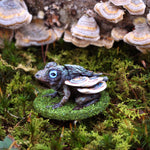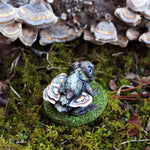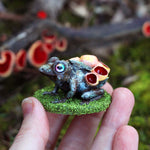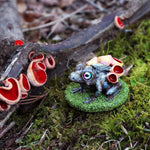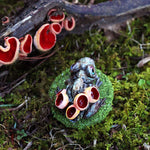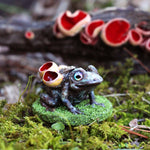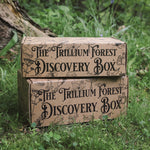 Discovery Box: Tree-Frogs
Regular Price

$100.00

Sale Price

$100.00

Regular Price

Unit Price

per
This box will be available for purchase on March 6 @ 12 PM EST.
In our next Trillium Forest Discovery Box, we will be taking a deeper look at the Tree-Frogs! A frog-like creature that magically evolved from the Spring Peeper, Tree-Frogs are made of bark and wood and often have mushrooms growing from their backs. I look forward to sharing all that I've learned about them through my ongoing observations. 
THIS BOX WILL SHIP OUT BY OR BEFORE APRIL 15!
 The mission of this box is to share an in-depth look at the creatures I discover in the Trillium Forest and to provide a fun and magical way to connect with the real, natural world. Every box comes with the following items:
-A limited edition Tree-Frog sculpture
-A nature-based activity that corresponds with the time of year and/or creature
-A vinyl sticker of a Tree-Frog
-My field notes about the creature
-My periodical entitled, 'Tread Lightly,' focused on environmental science and sustainability issues
The "2-in-1" option gets you 2 sculptures in one box with 2 vinyl stickers and one set of papers and documents. Please indicate in a message with your order if you would like one of each or two of one variety. 
This Tree-Frog creature and its base measures approximately 1" tall x 1.5" wide.
I do not accept returns.
This limited edition art toy is made from my own original digital sculpt, 3D printed using plant-based, bio resin with hand-painted details. It is also made with my own handmade eyes. Please note that because each is painted by hand, there might be some slight variations from the ones pictured, though I will be doing my best to paint them with the same general color scheme and design. 
This box is made from a majority of recycled materials, all of the packaging and printed contents within the box are 100% recyclable and all of the paper used is sustainably sourced and/or FSC certified.