Next Update: Mushlings, Sept. 3 @ 8:30 PM EST!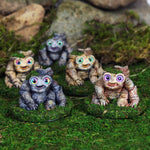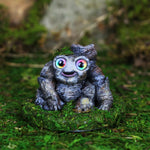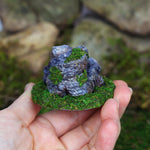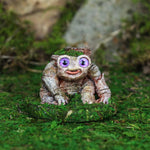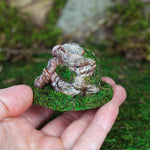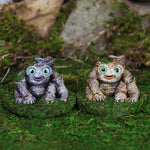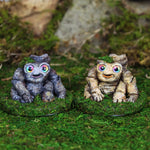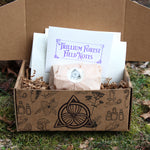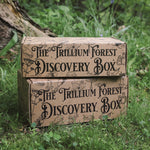 Discovery Box: Stonefolk
Regular Price

$100.00

Sale Price

$100.00

Regular Price

Unit Price

per
This box will be available for purchase on January 9 @ 5 PM EST.
In our next Trillium Forest Discovery Box, we will be taking a deeper look at the Stonefolk! They were created out of the limestone that makes up the walls of the Moonrise Caverns. These creatures were originally summoned by Faeries to help protect the Forest from humans mining and extracting limestone from the travertine cliffs, which was causing major destruction and pollution. Their magic and trickery led to the demise of the human mining operation, driving them out of the woods forever. The caves, that were once mighty rock outcroppings, and the ruins of the lime kiln still remain today in the Forest.
THIS BOX WILL SHIP OUT BY OR BEFORE FEBRUARY 18!
The mission of this box is to share an in-depth look at the creatures I discover in the Trillium Forest and to provide a fun and magical way to connect with the real, natural world. Every box comes with the following items:
-A limited edition Stonefolk creature
-A nature-based activity that corresponds with the time of year and creature
-A vinyl sticker of a
Stonefolk creature
-My field notes about the Stonefolk
-My periodical entitled, 'Tread Lightly,' focused on environmental science and sustainability issues
The "2-in-1" option gets you 2 sculptures in one box with 2 vinyl stickers and one set of papers and documents. If you choose this option please add a comment with your order, or email me, with what 2 eye colors you would like, otherwise I will choose 2 different options at random.
This Stonefolk creature and its base measures approximately 1.75" tall x 2" wide.
I do not accept returns.
This limited edition art toy is made from my own original digital sculpt, 3D printed using plant-based, bio resin with hand-painted details. It is also made with my own handmade eyes. Please note that because each is painted by hand, there might be some slight variations from the ones pictured, though I will be doing my best to paint them with the same general color scheme and design. Also the moss placement on each will vary some as well.
This box is made from a majority of recycled materials, all of the packaging and printed contents within the box are 100% recyclable and all of the paper used is sustainably sourced and/or FSC certified.