Next Update: December Creatures 12/10 @ 7:30 PM EST!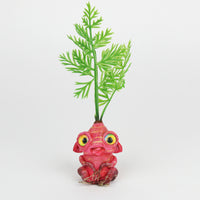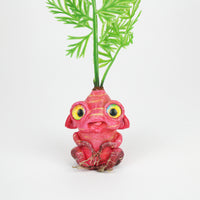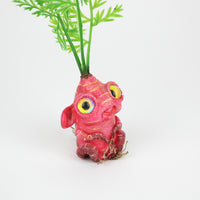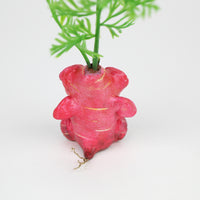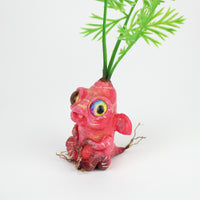 Carol the Faerie Baby Carrot
Carol is a Faerie Baby Carrot that was grown in the Magic Garden of the Trillium Forest
Taxonomy:  Daucus carota subsp. sativus x faeus
Common Name:  Faerie Baby Carrot
Diet: Require adequate light. They uptake nutrients and water from the soil with the roots sprouting from their feet and arms.
Habitat: Prefer full sun and cool soil.
Physiology:  Carrot body with arms and legs. Roots hanging from appendages. Can walk around on two feet, though they need to dig them into the soil from time to time so their roots can absorb nutrients.
Magical Abilities: Faerie veggies take on a guardian role of the other non-sentient crops, ensuring they have proper growing conditions, nutrients and sunlight.

This art toy is made from my own original sculpt, and molded and casted in resin. It is painted with acrylic paint, my own handmade glass eyes, and artificial plants.

This carrot measures approximately 7" tall x 1.75" wide, is not a children's toy and is for indoor use only.
IMPORTANT, PLEASE NOTE: Do not store in a planter or anywhere that will be saturated with water, as it will deteriorate the sculpture and paint. 
Secure online shopping