Next Update: December Creatures 12/10 @ 7:30 PM EST!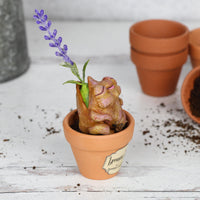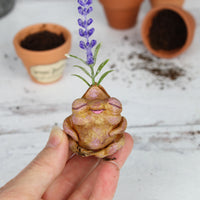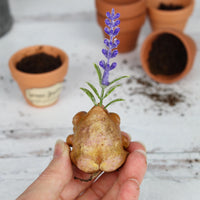 Snoozy the Lavender Seedling
Snoozy the Lavender Seedling was grown in the Magic Garden greenhouse of the Trillium Forest.
This is a OOAK Art Doll hand-sculpted and hand-painted, and is made with my own handmade glass eyes. It comes with its own clay pot with permanent faux soil.

This seedling with its pot measures approximately 6" tall x 2" wide, is not a children's toy and is for indoor use only.
IMPORTANT, PLEASE NOTE: Do not store in a planter or anywhere that will be saturated with water, as it will deteriorate the sculpture and paint. It's best to leave it in its own pot (where it is most comfortable anyway!)
Secure online shopping