Next Update: December Creatures 12/10 @ 7:30 PM EST!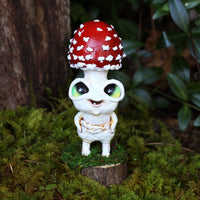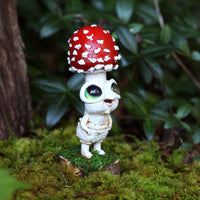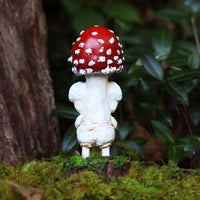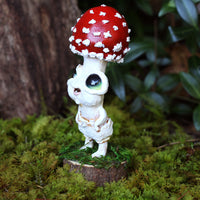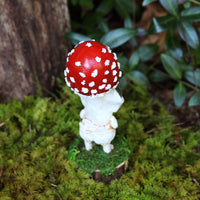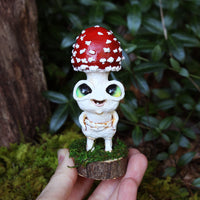 Frita the Fly Agaric Mushling
Frita is a Fly Agaric [Amanita muscaria] Mushling found in the Fungi Kingdom of the Trillium Forest. 
----------

This sculpture is one of a kind, handmade using cosclay and painted with acrylic paint. It also is made with my own handmade glass eyes and comes permanently affixed to a wood base with preserved moss.
This Mushling with its base measures approximately 4.5" tall x 1.5" wide, is not a children's toy and is for INDOOR USE ONLY.
IMPORTANT, PLEASE NOTE: Do not store in a planter or anywhere that will be saturated with water, as it will deteriorate the sculpture.
Secure online shopping